Few players running the point will ever, in my eyes, match the understated brilliance of Maurice Edward Cheeks.
For some reason, Cheeks is rarely mentioned during debates about the game's greatest point guards. He needs to be. The fact that he isn't in the Naismith Hall of Fame is about as absurd and atrocious an oversight as the green-lighting of Leprechaun: Back to the Hood.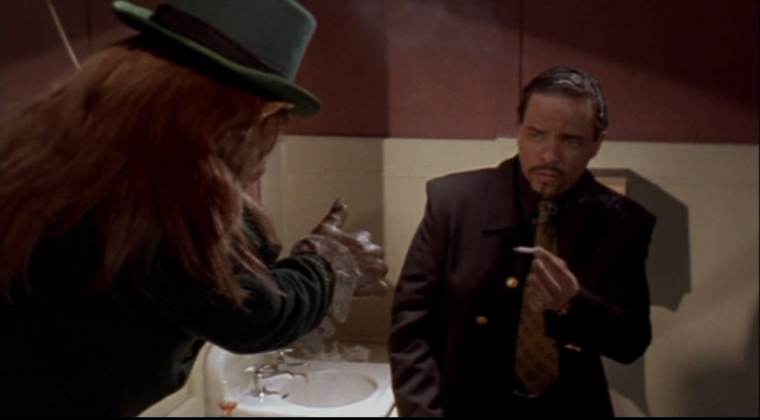 Mo was reared on the South Side of Chicago in the notorious Robert Taylor Homes. The Taylor Homes was, at one time, the country's largest housing project – a two-mile stretch that consisted of 28, 16-story apartment buildings that housed upwards of 27,000 residents.
Cheeks honed his game on the Windy City's asphalt, the incubator that produced legendary names like Mark Aguirre, Isiah Thomas, Derrick Rose, Ben Wilson, Dwyane Wade, Cazzie Russell, Tim Hardaway, Terry Cummings, Quinn Buckner and Billy "The Kid" Harris, among countless others.
After tearing it up at the legendary DuSable High School, the slim floor general, who was generously listed as 6-foot-1, was overlooked, viewed by most major college programs as just another diminutive city guard.
While West Texas State (now West Texas A&M University) was trying to recruit a top Chicago player out of the Public Schools league named William Dice, he refused to come for a visit unless he could bring a friend along. That friend happened to be Maurice Cheeks.
Mo went on to become one of the greatest players ever in the Missouri Valley Conference, a four-year starter who, as a senior, averaged 17 points while connecting on 57% of his shot attempts, a ridiculous number for a perimeter player.
His years in tiny Canyon, Texas, were not easy. He often found himself homesick, threatening to leave school for his more comfortable South Side surroundings. But his mother would hear none of it.
"She said, 'Maurice, you quit school and you better not come home,'" Cheeks once told The New York Times. "I stayed in school. I don't know what would have happened to me if I hadn't."
While pro talent evaluators spent time scouting the Missouri Valley Conference, due mostly to the smooth stylistics of Indiana State's Larry Bird, Cheeks stood out with his speed, leadership, composed demeanor, floor vision and passing skills.
Selected by Philly in the second round of the 1978 draft, Cheeks' unselfish style and ability to push a frenetic attack in the open court elevated the Sixers from a talented collection of disparate parts to a cohesive force to be reckoned with.
In only his second year in the league, he pushed the Sixers into the first of their three '80s Finals appearances, where they lost to the Lakers in Magic's phenomenal rookie season.
During the 1982-1983 season, he quarterbacked one of the greatest starting fives in the history of the NBA, leading the incomparable crew of Andrew "The Boston Strangler" Toney, Bobby Jones, Moses Malone and Julius Erving to the promised land.
One of my greatest personal thrills was sitting in Madison Square Garden, watching an older Mo Cheeks quarterback the New York Knicks. Seeing him push the rock took some of the pain of Rod Strickland's departure away. And I'll never forget his performance in May of 1990, when the Knicks returned to the Garden down two games to none against the Celtics in the first round of the playoffs.
In Games 3 and 4, he handed out more assists than welfare, showing how a true point guard can dominate the game without having to score. Back in Boston for the decisive Game 5, in a building where the Knicks had lost 26 consecutive games, he was simply the dictionary definition of MAGNIFICENT!
In the winner-take-all series finale, Cheeks' composure and flawless floor game was more gangster than Michael Corleone's offer to Senator Geary.
Boston was up by seven as the third quarter wound down. Things looked bleak until Mo said to Boston's late, great guards Dennis Johnson and Reggie Lewis, "My offer is this. Nothing!"
He aggressively attacked the basket – converting one improbable layup through traffic after another – connected from long range and superbly dishing the rock to Patrick Ewing, Charles Oakley, Derek Harper and Gerald Wilkins. By the start of the decisive fourth quarter, New York was up by four.
They would never trail for another minute. People will always, as they should, talk about Ewing's dominant performance with 31 points, 10 assists and eight rebounds, along with Oakley's stupendous work on the glass with 17 rebounds to go along with his 26 points.
But Mo, who'd led entirely with his passing skills in the Knicks' previous two victories, finished with one of his trademark, understated and under-recognized performances: 21 points while converting eight of his ten field goal attempts, seven assists and a couple of steals.
Those performances, a cherry on top of his brilliant body of work with the Sixers, encapsulates the genius of Mo Cheeks. He remains one of my favorite point guards of all-time, the consummate floor general with bizzaro handles, night-goggle vision, leadership and an uncompromising work ethic.
The Basketball Hall of Fame without Mo Cheeks is like Solangé Knowles in an elevator with Jay Z: OUT OF CONTROL!!!
As we watch some exceptional point guards in this year's playoffs like Tony Parker, Chris Paul and Damian Lillard, let's not forget what Mo brought to the table, not only when he was leading one of the greatest NBA teams ever in Philadelphia, but also when he was giving folks the grown-man-business at the end of his run with the Knicks.