At All-Star media day on Friday in New Orleans the theme among players and coaches seemed to be to stay conscious, care and use your platform to speak out against injustice and speak up for the disenfranchised.
Prominent NBA superstars were taking advantage of every opportunity to offer their insights and opinions on the various social issues plaguing our country. Reporters were more than willing to listen and get the conversation rolling.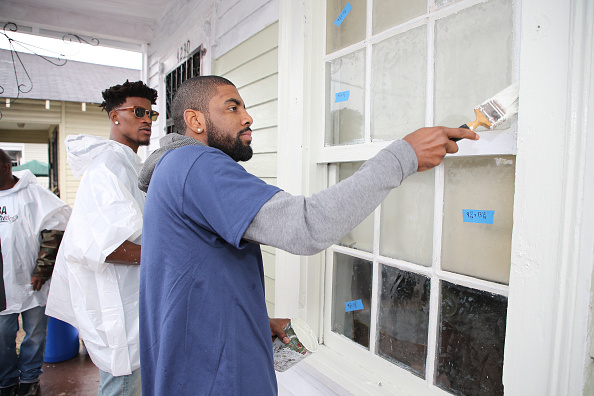 (Photo Credit: Getty Images)
Kyrie Irving, who is very active with the NBA Cares initiative, was on his John Lennon, Lost Boys, Love Peace and Napiness, Prep school flow. Just throw him in a Dashiki, some rainbow shades and a pair of moccasins and he's good to go.
"We just need to sit back and have a open forum whereas we can create an incredible energy focused around all human beings. It's not one race or anything that needs to change. It's really all of us as a collective, the human race. I don't want to pinpoint just Black... or the separation that is ultimately created. We start creating class and different races in order to separate all of us from one and another and I believe in being able to connect all across the world.
We all get caught up in how much money I gotta save on these bills...but at the end of the day I just want to spread that love and compassion that I have for myself with other people cause I have a lot to give. Being able to create that forum and go into those communities with the NBA has been nothing short of amazing."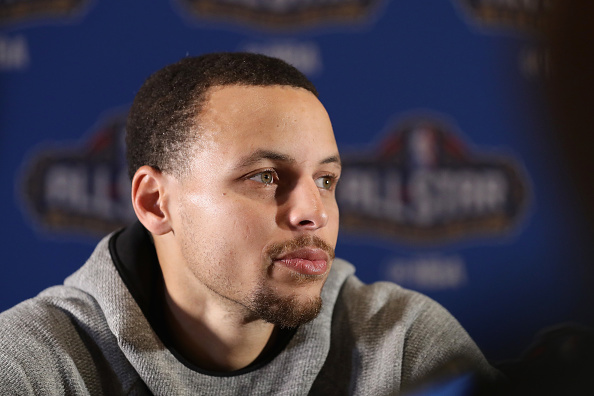 (Photo Credit: Getty images)
Stephen Curry encourages players to use their celebrity platforms to bring issues to light, which eventually will lead to change.
"The spotlight is huge and the microphone is loud. If you have an opportunity to speak your mind...promote change...just make people aware of certain issues you feel are important, I think that goes a long way, regardless of whether people agree with you or not. I think it promotes the right conversations and makes people uncomfortable to the point where I think action comes out of that.
When we talk about serious issues as well (as basketball)...People want to know how we feel"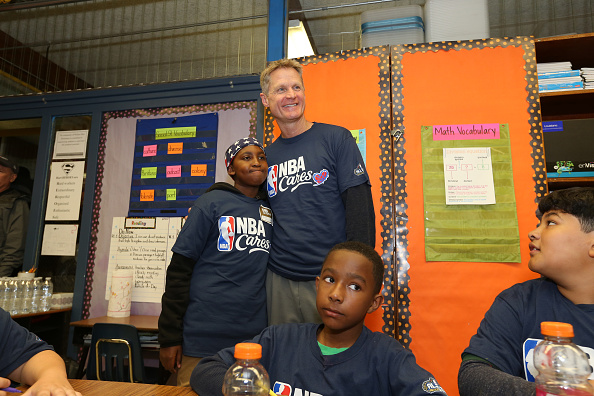 (Photo Credit: Getty Images)
Steve Kerr has been one of the more vocal coaches over the past season when it comes to addressing all of the lightening rod issues that have affected our country and the world of sports. He believes that being a celebrity comes with a duty to help others.
"I think everybody has a role to play. If you're a big part of society. If you're exposed and in the news, then you play a role... Free speech is one of the principles our country is founded on and I think there's some responsibility that goes with that if you see injustice."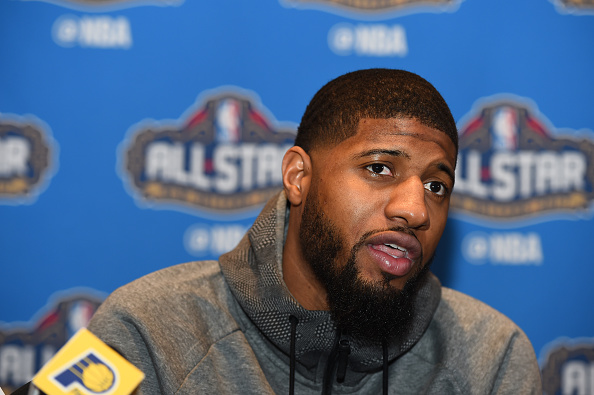 (Photo Credit: Getty Images)
Paul George was the most militant out of everyone. He needed to have a black leather jacket on, a beret and a rifle. His tone was very serious.
"The way this world is going we should definitely have a platform and we should use it. Again, I think we've got to break that barrier of being the bad a guy to the media for voicing our opinion. It shouldn't go that way. If we have something that we feel (is important) why can't we go that way. Why can't we say it as opposed to a big political person? If they can say whatever they want, why can't we?"