Aftertelling the Boston Celtics to kick rocks, Lonzo Ball is scheduled to work out on June 7th for LA Lakers. Ball's Dad decreed long ago and repeated not too long ago, that his son was born to play for the Lakers and other teams would be foolish to draft him. Markelle Fultz is expected to be chosen by Boston with the draft's first pick. LA will choose Ball.
"That's all we working out for is the Lakers," LaVar Ball told reporters after the lottery. "Just the Lakers. There's nobody else that we need to work out for."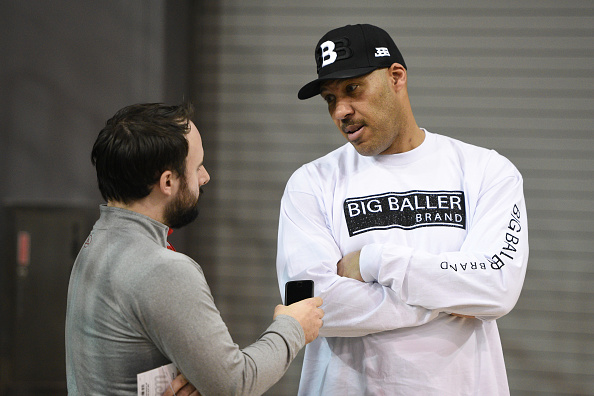 Ball's workout with Lakers brass will be private, as he won't be flexing his skill along with other top picks as is often the case. Not sure what new things the Lakers can learn about Bal,l who has incredible passing skills, court awareness, intelligence and a funky looking shot that he's yet to prove works on the NBA level.
Everyone in the world knows the Lakers are drafting Ball, but he still has to go through the proper protocol, especially after telling all of the other potential teams to save their time and effort in considering drafting him.
There's no drama or suspense here really. The NBA Draft would be turned upside down if the Lakers decided to pass on Ball. As much as some folks don't want the influential and increasingly infamous Lavar Ball around the organization, Lonzo is the team's best fit and hope for a return to Showtime Lakers ball.
However insiders say coach Luke Walton wants to play like the squad he previously worked for, the Golden State Warriors, and he also covets lanky defenders like Kansas' Josh Jackson, who's projected to go 3rd or 4th in the draft, to pair up with Brandon Ingram.