The Aaron Hernandez saga just gets better and better if you like real life Thug flicks. Already serving a prison sentence of life without the possibility of parole for the 2013 murder of Odin Lloyd, a semi-professional football player, Hernandez is back in court to answer for a senseless double murder he committed a year earlier, which eventually led to Hernandez shooting a former friend of his, Alexander Bradley, in the face and leaving him for dead on the road.
The double life of the former Patriots star tight end is back in the spotlight as opening statements began on Monday in the trial stemming from a July 2012 incident during which prosecutors say Hernandez shot and killed Safiro Furtado and Daniel de Abreu while they sat in a car outside a Boston nightclub. According to Bradley, who was with Hernandez at the time, Hernandez shot the guys because one of them splashed a drink on him by mistake inside the club and didn't offer an apology, but rather smirked and kept it moving.
"The entire confrontation lasted maybe a minute," Bradley testified on Monday. That was all it took."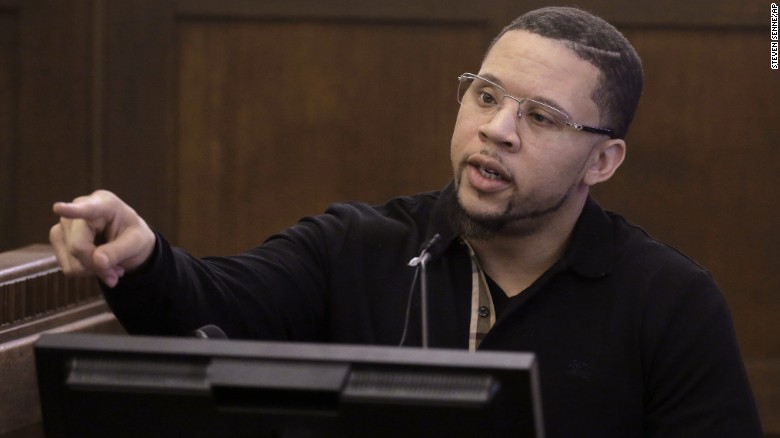 Months after the double murder, Bradley reminded Hernandez of how stupid his actions were and Hernandez didn't take kindly to it. He promptly thanked Bradley for his silence on the murders by shooting him in the face as he slept in the back of a car.
Bradley says Hernandez lurked outside the club like a Menace II Society movie, driving around on the hunt for the dudes who Hernandez said tried to play him. When he spotted the cats sitting in a car, he rolled up on them with an old school 187, drive-by special, catching one in the head and one in the chest.
It's not my place to criticize Hernandez for throwing away a promising NFL career to play Tommy from Empire high off Angel Dust. It's clear that he was less interested in catching TDs than catching bodies.
Unfortunately, he forgot Rule No. 1 of The Killer's Code: leave no witnesses. Therein lies the most chilling part of the testimony. When Bradley recovered from the shooting, he said he called Hernandez on the phone to let him know he survived.
"He was definitely surprised when he heard from me," Bradley told CNN. "He definitely didn't think I was alive still."
That'll get ya every time. It seems to be sealing Hernandez's fate by reinvigorating a case that had gone cold for prosecutors and proving that in the end, Hernandez was a much better football player than killer.